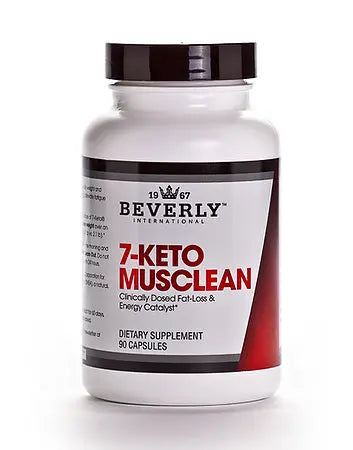 Beverly International 7 Keto MuscLEAN
Save

$11.05
Save

$11.05
Original price
$45.00
-
Original price
$45.00
Supported payment methods
Beverly International 7-Keto MuscLean
Beverly International 7-Keto MuscLean is a stand-out among fat-loss products: While other brands may tout the latest "magic bullet" this unique formula has been used by thousands of natural physique athletes, personal trainers, and others since 2003 who aimed to get lean, toned, and defined.*

What is Beverly 7-Keto? 
Beverly International 7-Keto Musclean contains ingredients that can support an increase in the rate at which you burn calories creating a thermogenic effect which may help you get lean faster.
Who is 7 Keto Musclean ideal for?

Anyone who is training hard on a calorie-restricted diet with goals of contest prep, cutting, fat-loss, etc.
Individuals 40 and over who wish to combat age-associated fat gain.