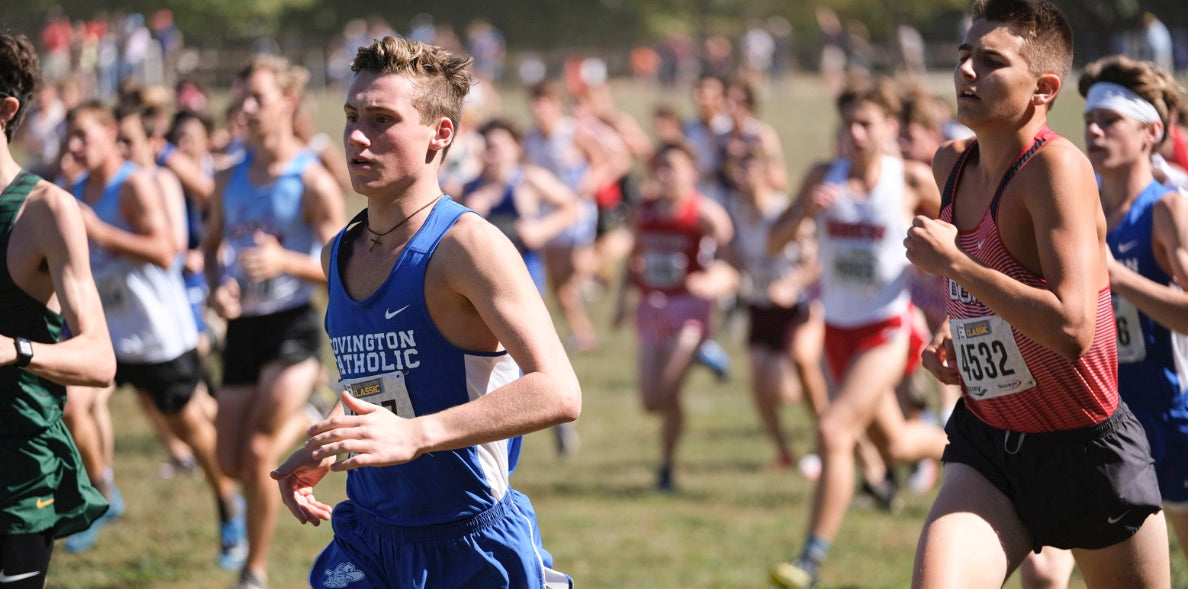 How To Help Your Young Adult Athlete Excel With Proper Supplementation
Many of you are looking to better yourselves this new year by losing weight, working out more, developing healthy habits or simply sticking to a routine...
But what are you doing for your kid-dults?
Are you helping them become the best version of themselves for the coming year? Are you helping them by setting goals and supplementing their diets as you plan to do for yourself?  
---
Here's a guide to help your active teens achieve more in 2022 through supplementation and establishing healthy nutrition routines. 
---
As a former high school and college athlete whose father was also my school's weight and agility coach, I had a natural tendency to be competitive. This meant I went to ALL the pre-season practices, conditioning/lifting workouts, and one-on-one training opportunities. If something could help me improve, I was there. 
While this is a great mentality for improving performance, it wasn't until later in life that I discovered training could only take you so far without a solid nutrition plan for muscle growth and recovery. Special nod to Roger & Sandy Reidinger of Beverly International for getting me on track there almost 20 years ago. Many teen athletes also find themselves in a similar situation – willing to put the work in on the field or in the gym, but lacking a purposeful supplement nutrition strategy to support that training. I have compiled the Top 4 Supplements to help your young adult to build healthy habits and nourish their bodies and minds to achieve more in 2022.
YOUNG ADULT ACTIVE STACK
Protein is essential for growth, energy, and tissue repair. Athletic performance depends on muscle strength, and muscles are made of protein. Although athletes who are involved in strength training may need slightly more protein than an endurance or other athlete.
This delicious 5-star protein powder will add protein to your diet and help you build and preserve lean, strong muscle.  
Adding UMP into a teen's normal daily regimen is a perfect way to up their protein intake and 
UMP will…
Help you gain lean, strong muscle, naturally

Give you a great-tasting, nutritious meal replacement

Boost your metabolism and help you supplement muscle protein synthesis while using a resistance training program
Special note - MANY teens that use UMP prefer Cookies 'N Creme or Rocky Road flavors.  They literally taste like the milkshakes!
What active teens eat makes a HUGE difference in their athletic and cognitive development, but the reality is that many are not eating enough of the right things so that their bodies and particularly their minds can get enough of the nutrients that they need to function optimally.
A multivitamin supplement is just that – a way to "supplement" your teen's diet and fill any potential nutritional gaps. A nutritional gap is a shortage of any one vitamin or mineral, and can affect optimal health. 
Establishing healthy habits early. The regular replenishment of vitamins and minerals is essential to health and vitality, and this is especially true in the growing, changing-every-day bodies of children. Teens who grow up taking their vitamins every day are much more likely to continue this healthy habit into adulthood and are often eager to adopt other nutritional habits beneficial to their long-term health.
Special Note - ½ to 1 tab daily is a recommended starting point for young adults and teens. 
The #1 supplement to reduce muscle soreness, quicken injury recovery, and preserve lean muscle.
Say goodbye to soreness!! - If your muscles are still sore from your last workout, you may not be able to give it your all at the next one. Teens especially find it hard to stick with a workout regime often because "it hurts". More often than not, DOMS (Delayed Onset Muscle Soreness) is the reason for this "pain". While muscle soreness from training-induced DOMS is "normal" it's not easy to get teens over this hump. Especially in the days of electronics and instant gratification. This is just one of the reasons why parents are adopting Glutamine Select as a key supplement in their active young athlete's regimen. 
The clinically dosed blend of L-glutamine and BCAAs helps stop muscle soreness in its tracks so that you can get back to working out and recover faster between workouts.
Glutamine Select supports the fastest possible improvements in the repair of muscle breakdown, tackling a little known but pervasive condition known as "anabolic fatigue". Use before, during, and/or after training. You can simply mix in a water bottle or shaker cup and sip.
Special Note - Wild Berry is VERY popular with young adults as it has a sweet and smooth flavor.
Many parents hear from their teen athletes that they want to take creatine, but more often than not, parents have no idea what, if anything, creatine can do for a young adult.
Creatine plays a large role in many bodily processes, but especially in high-intensity exercise. When you supplement creatine it increases your stores of phosphocreatine within the muscle. In other words, the energy stores within your muscles are increased and made more available for the body to use during exercise.
The benefits of creatine for athletes has been studied extensively suggesting that creatine supplementation can improve exercise performance and training adaptations. Furthermore, the research indicates that creatine supplementation may enhance post-exercise recovery, injury prevention, and concussion and/or spinal cord neuroprotection.
Beverly International Creatine Select will allow your young athlete to train harder with greater intensity and recover faster using the most studied, bioavailable (near 100%) and proven form of creatine in the world bolstered by ß-alanine, electrolyte-bound phosphates, and cinnamon bark extract.