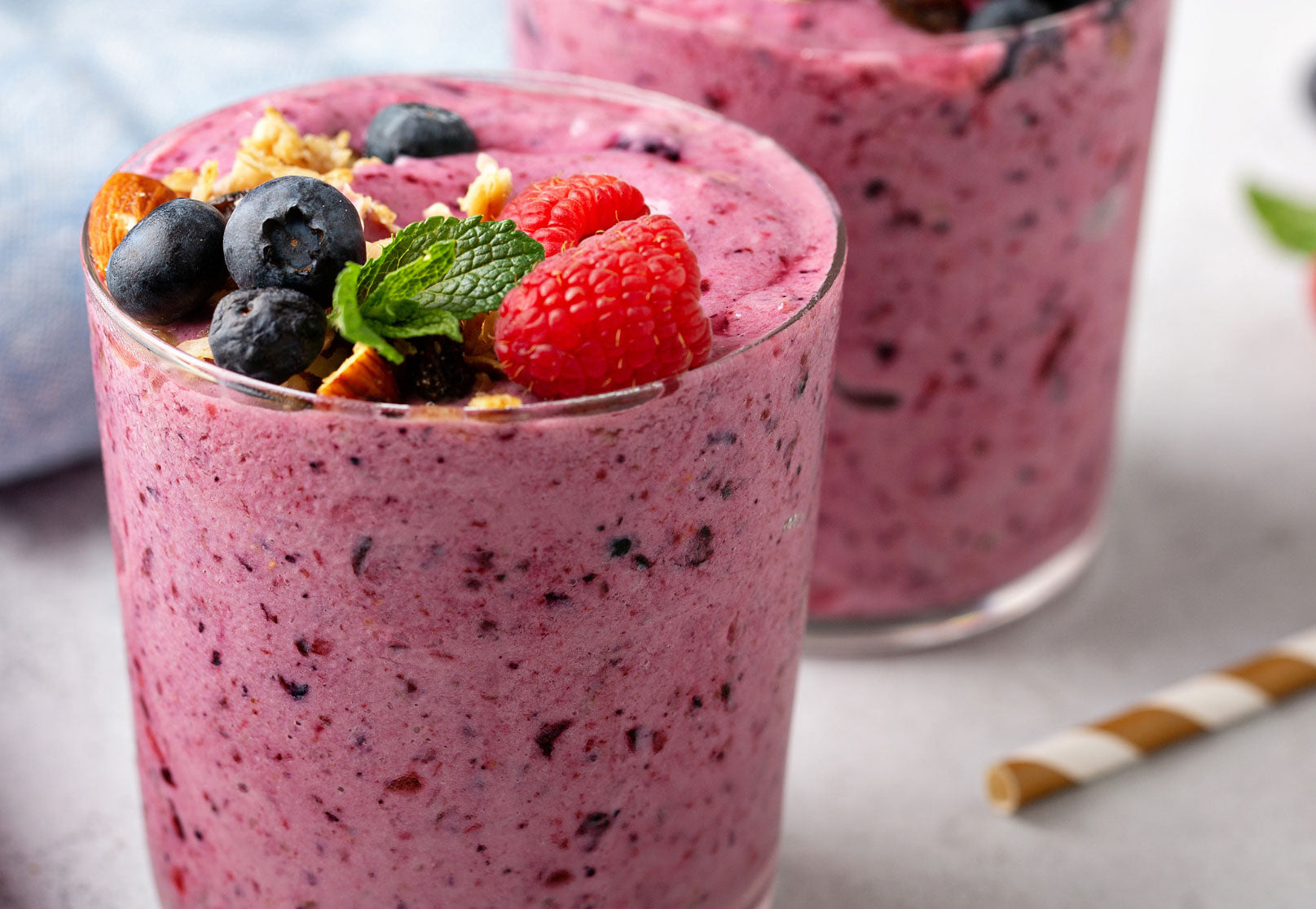 Irresistible UMP Smoothie - Berry Blast
Here's a simple yet delicious smoothie recipe to try with our favorite protein powder - UMP Protein by Beverly International!
Indulge in a revitalizing UMP Protein Berry Blast Green smoothie, a delightful fusion of nutrition and flavor.
This recipe features 2 scoops of
UMP Protein Vanilla
for a protein-packed punch, complemented by 1/2 cup of fat-free plain yogurt, ensuring a creamy texture without the guilt, perfectly balanced with the natural sweetness and antioxidants of 2 cups of frozen blueberries.
To elevate the nutrition profile, we've added 1/2 cup of frozen spinach, enriching your smoothie with essential vitamins and minerals.
Embrace a tasty and healthful treat that's bound to energize your day!
UMP Protein Powder
* The nutritional information provided in these protein smoothie recipes is approximate and may vary based on the ingredients used. It is recommended to cross-check the data with actual product labels and consult a healthcare professional for individual dietary needs.